---
By Angela Han, with 23 authors, including Patricia Gillette
Each story in Women in Law is as unique as each of the 23 authors, expressing the trials and tribulations leading up to a defining moment in each author's life.
---
LawyersEdge Podcast with Patricia Gillette
As someone who worked her way up to become a rainmaker, Pat knows the challenges minorities face in reaching leadership positions. That's why she's dedicated to mentoring women and minorities, as well as guiding law firms in their journey to become a more diverse, inclusive, and equal workplace.
---
Asking and telling. That is what helps you advance in your workplace. That is what gets you the compensation that reflects your contributions to the organization. That is what catapults you into the rooms where power is being wielded. But women are often reluctant to tout themselves and their achievements or to seek out stretch opportunities.

​In this session, we will explore practical techniques for effective self-promotion that will advance your career goals and ensure that your value to the organization is recognized and rewarded.
---
Pat Gillette moderates this webinar that gave Valerie the opportunity to share her wisdom with so many. This was made possible by DirectWomen for having the vision to select Valerie as the 2021 Sandra Day O'Connor Board Excellence Honoree and provide a platform for her to speak to all of us.
You are welcome to view the webinar video on the "Conversation with Valerie Jarrett" page. This video will also be available at DirectWomen.org website (tbd).
---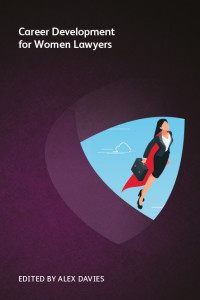 New — Featuring Patricia Gillette, Christie Guimond, Bailey Bosch,Rachel Brushfield, Yolanda Cartusciello, Rosalie Chamberlain, and many more.
For women, by women – to help female lawyers progress their careers in an industry still struggling with gender equality.
2nd Edition — Patricia Gillette – order with 15% discount using code: AUTHRBB.
Packed with opinions and advice from actual clients and rainmakers alike, it will help you to make the most of the business development opportunities that present themselves every day – while staying true to your own personality.
Beyond Bias – ft. Patricia Gillette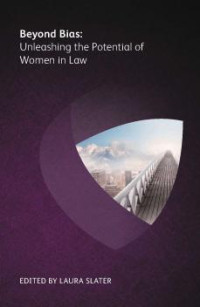 Featuring Patricia Gillette, Carol Frohlinger, Epstein Henry Esq, Cathy Fleming and many more
Highlights the practical steps all firms should be taking to address these issues and start moving the needle. The lack of women in power positions could be costing law firms far more than they think in both economic and cultural terms.
---
The Rainmaking Podcast hosted by Scott Love. This is episode TRP 002, "Rainmakers: Born or Bred with Pat Gilette" (29 min)
Wonder Women in Business is a podcast that serves to raise awareness about the great things incredible women in business are doing to serve others.